Madrid, June 2021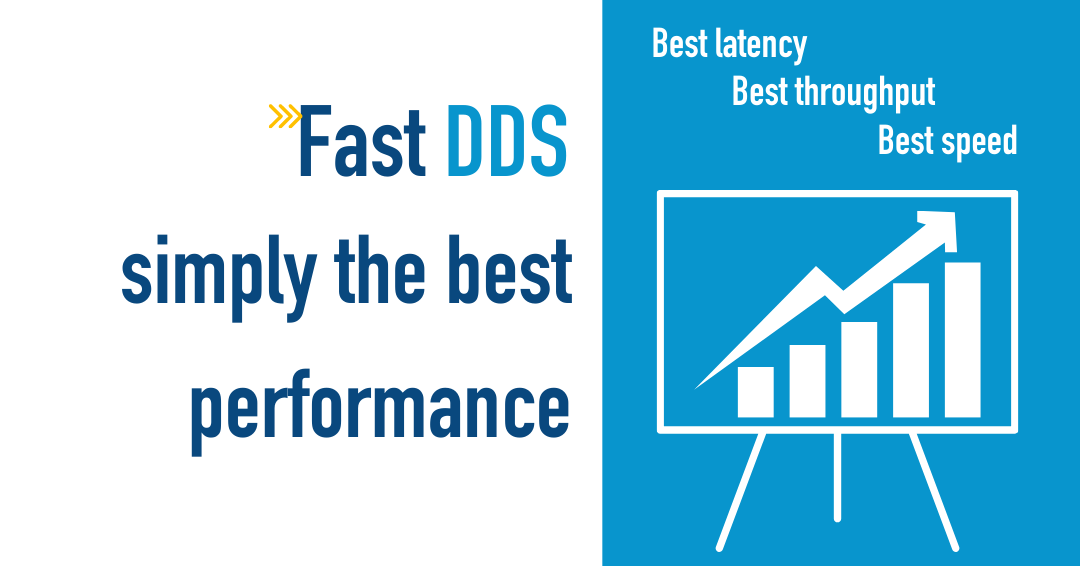 The recently published study "Latency Analysis of ROS2 Multi-Node Systems" conducted by researchers of the Barkhausen Institut and the Technische Universitat of Dresden positions eProsima's Fast DDS 2.0.1 (former Fast RTPS) as the fastest middleware supported in ROS 2.
The research, co-financed by German public funding, has the goal of providing the reader with simple guidelines if ROS 2 is used for distributed systems. In order to do that the paper evaluates the performance of eProsima Fast DDS, Eclipse Cyclone DDS and RTI Connext, the 3 middlewares supported in ROS 2, in two different platforms, desktop PC and Raspberry Pi. 
The results of this performance benchmarking show that when evaluating the publisher frequency on desktop PC Fast DDS is faster than Connext, whereas CycloneDDS entails the highest latency. Regarding the performance on Raspberry Pi the scoring is even better for Fast DDS, as the paper states "Connext and CycloneDDS yield comparable results, whereas Fast DDS is significantly faster". 

"Investigating the influence of publisher frequency on latency with three nodes". Graph from the Latency Analysis of ROS2 Multi-Node Systems, June, 2021.
The "Latency Analysis of ROS2 Multi-Node Systems" research backs the outstanding performance eProsima's Fast DDS (former FastRTPS), the most complete open source DDS middleware for real time distributed architectures and heterogeneous networks.
MORE INFORMATION ABOUT EPROSIMA FAST DDS:
For any questions please contact This email address is being protected from spambots. You need JavaScript enabled to view it..